Eulogies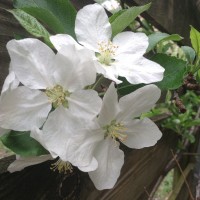 Obit Options is now adding eulogies to our website. If you need help writing a eulogy or tribute for a funeral or memorial service, we will be happy to assist you in writing one, or we will write one for you.
You may want to post your eulogy on the Obit Options website so those who can't attend the service will be able to read your tribute.
Obit Options will help you to create a eulogy that suits your individual needs, whether you want one written in a serious tone, or prefer a more humorous touch.​ 
Below are some sample eulogies.
Amy Bernice Donavan
Thank you for being with us today.​ I'm Amy Ludlow, and as most of you know, I'm Aunt Amy's namesake.​ Aunt Amy was my mother's best friend, and she was my godmother.
One of my favorite memories of Aunt Amy is of her decorating a birthday cake for me.​ She proudly carried it toward the dining room  table where she tripped over one my birthday gifts, a big doll.​ You should have seen Aunt Amy sprawled on top of the cake.​  When she sat up, her face was bright red, and her pale green dress was plastered with chocolate cake, white frosting, and pink candles.
Another time, Aunt Amy was babysitting me, and as you probably know, cooking was not her forte.​ Have you ever tasted peanut butter cookies with soy sauce in them?​  Apparently, when Aunt Amy reached for the vanilla extract, she grabbed the first bottle of brown liquid she saw.
I've been talking about the not so domestic side of Aunt Amy, but those of you who worked with her at Davis and Associates can appreciate her abilities in the financial world.​ She was dedicated to her career and was a credit to her profession.​  She became a trusted advisor to her clients.​  She enjoyed working with her colleagues, and in her retirement years looked forward to the annual picnic and Christmas party.
I would like to thank Uncle Walter for bringing joy to Aunt Amy these last few years.​  Uncle Walter came into her life shortly before she retired.​ Marriage was the last great adventure of her life.​  With Walter she became a globetrotter, visiting art galleries, museams, and historic sites all over the world.​ 
Then they bought the RV.​ I could tell a few stories about that, but Uncle Walter could do a better job.
Thank you again for sharing this day with our family.
 James Wilbur McHenry
Thank you family and friends for joining us today as we pay tribute to a fine man, a good friend, and most of all, a wonderful husband, father, and grandfather. I'm speaking of my dad, Jim McHenry.​ Most of you knew him as Jimbo. For those of you who don't know me, I'm Jimbo and Martha's eldest son, Pete.
My dad was a humble, modest man.​ As a youngster he learned to appreciate the value of hard work. He took his farm chores seriously.​ His father said he didn't need a hired hand as long as he had Jimbo.​ 
When Dad was ten the family moved here to Laurel Oak, where he he started helping in his father's hardware store.​ He enjoyed waiting on customers, helping them choose the right paint or lumber.​ Before long he earned enough money to buy a bicycle, a Schwinn Traveler.​ And that is when Dad's lifelong love of speed was born.
He wheeled his bike all over town delivering nails and other small items.​ Young Jimbo believed in speedy service, so much so that he nearly mowed down a few pedestrians in his haste to make his customers happy.​ He often recalled an elderly woman who chased him down the street after he swerved into her flower bed, decapitated her tulips, and left a trail of nails behind.
After Grandpa found out about this, Dad had to hoof it around town before earning back his bicycle privileges.​ He spent a few Saturday mornings doing yard work for the lady ...​ and they became good friends.​ Dad learned his lesson.​ Sort of.​ For those of you who were passengers while Dad was driving, you probably prayed for your life and refused any more of his offers to give you a ride.
In high school Dad tried out for the high school football team.​ This time speed was a good thing.​ He became the star running back of  Laurel Oak High School and won a football scholarship to State U.​ In high school Dad became interested in history, so he majored in that at State.
While at State, Dad joined the ROTC program and was commissioned as a Second Lieutenant in the U.S.​ Army.​ After serving his country, Dad put his passion for football and history to work by becoming a history teacher and football coach at the new Eastside High School.​ He remained there until he retired thirty-five years later, leaving a rich legacy and fond memories for his students, football players, and fellow teachers.
 He and my mother were married when Dad started teaching, and soon they started a family.​ My sister, Susan, and brother, Ben, kept our parents busy with all kinds of kid activities and mischief, but Dad and Mom enjoyed it.​ We enjoyed a home life rich in fun, laughter, and occasional hardships.​ 
Summer vacations were filled with beach trips, cookouts, and long drives in the country.​ Dad never had a great sense of direction and one night we ran out of gas and we were marooned on a country road.​ A shotgun toting man appeared out of the darkness and headed to our car. He was a farmer, wanting to know why we were trespassing on his property.​ We almost wet our pants, but the farmer let us sleep in his barn.​ The next morning, the farmer treated us to a country breakfast, gave us some gas, and sent us on our way.
Dad was active in church and community life.​ He was a scout leader and Sunday school teacher.​ He shared his time and resources with others and will be remembered in this city for a long time.​ He has been an influence on the younger generation, especially his grandchildren, Trey, Jennifer, Sam, and Vanessa.​ They brought him much joy in his retirement.​ 
My mother, Martha; brother, Ben; and sister, Susan; and our entire family, appreciate everyone who joined us to remember Dad today.​ Thank you.