Obit Options Blog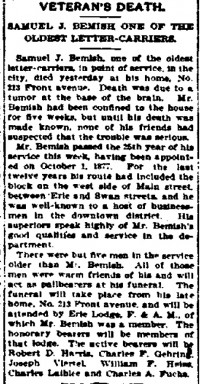 REVENGE OBITS
Donna Leah Alvis
A disturbing obituary was published this week, unleashing a torrent of venom from a brother and sister bent on having the last word about their mother.​ They say their mother became pregnant by her brother-in-law (their uncle) and abandoned them.​ The obit stated that the mother would not be missed and would now face judgment for her actions.
I can't judge the children for the harsh feelings they bore their mother because I haven't been in their shoes, but an obituary is not an arena for airing a deceased person's dirty laundry, nor a means of lashing out at the dead for real or perceived wrongs.​ Many obits overly glorify the deceased with glowing attributes that are magnified by the grieving family, but this is better than speaking ill of a person who can't defend his or her self.​ 
The obit was later deleted from the newspaper website, but should not have been published to begin with.​ The damage had been done.​ No obit is better than one written in the spirit of vengeance.
http://a.msn.com/01/en-us/AAyjGvh?ocid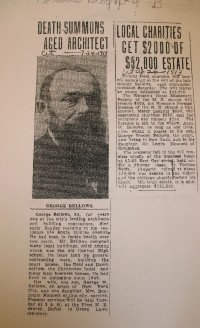 OBIT REWIND
Even before I became a newspaper obituary clerk, I perused rolls of microfilm from the local library.​ This seems dull to a lot of people, but as a history enthusiast and a crime fiction writer, I could sit there for hours, or at least until I got a headache from scanning pages.
One day I discovered a book entitled Tennessee Obituaries, authored by Jill L.​  Garrett.​ What I read were no holds barred obituaries from the  nineteenth century.​ These must have been written as news items, unlike today, when obituaries are written or approved by family members, and sent to newspapers from a funeral home.​ 
Here are some examples of newspaper coverage of death in the nineteenth century.
"Fillinger.​ Baptized  To Death.​ Last summer, William Fillinger and his wife, who live 3 miles from Perry, Michigan, attended a series of revivals and became mad in a mild way.​ With them lived Fillinger's mother, who has long been physically frail.​ It worried Fillinger and his wife that the older woman was unbaptized, and Saturday they decided that the necessary religious rite should be performed; although the poor woman was confined to her bed, unable to even rise.​ Taking water to her room they began the ceremony by dashing water in her face, and continued it, until from shock and exhaustion their victim died.​ Fillinger and his wife were arrested and taken to jail at Corunna." (Maury Democrat, 23 Oct.​ 1890.)
"Fetz, Mrs.​ Mary, funeral to held today; age 83; died while sitting in a chair at breakfast Sunday; died of old age and exhaustion; has daughter Mrs.​ Theresa Warren.​ " (Nashville Republican Banner, 1871)
"Lacwertz, Fred, was fatally shot by W.​ F.​ Keltner at Mrs.​ Holden's boarding house near the depot in Columbia; made remarks about Mrs.​ Keltner; died Sunday; buried Rose Hill; son of Mack Lacwertz of Ottenheim near Crab Orchard, Ky​  " (Maury Democrat, 12 Sept.​ 1895)
"Mason, Samuel,  colored, the oldest man in  Tennessee, died last week in Nashville, was 106 years old at Christmas; purchased by the city of Nashville in 1827 from John Y.​ Mason of Southhampton County, Va., for  $900; served Nashville for 73 years and was receiving a pension of $10 a month; plumber and grader of streets.​ "  (Hohenwald Chronicle, 5 Jan.​ 1900)
"Capt.​ W.H.​ , old and successful shipper, died at Norwalk, Conn., a few days ago.​ In 1838 when his ship passed the New York , an anchor caught on his great-coat and carried him with it into 35 feet of water.​ On touching bottom, he unbuttoned coat and floated to the surface.​ " (Columbia Herald and Mail, 21 Dec.​ 1877)
"Young, Abe, of Rally Hill in Maury County, was found dead in Duck River on May 2 at Hardison's Mill.​ He was to be a witness for the grand jury against a number of parties, and he was killed to keep him from testifying at the next term of court." (Maury Democrat, 9 May, 1889.)
Twenty-first century obituaries look a little different, don't they?