Pet Tributes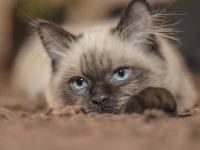 When you lose a pet, you lose a member of the family.​ Obit Options can help you create a tribute to honor your furry or feathered friend.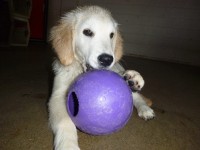 Marie and Mike Simpson's Tribute to Arnold (2006-2016)
Arnold was about a year old when we found him wandering along the shoulder of the Arnold Jones Memorial Highway.​ He was prowling the tall grass and weeds, searching for food scraps.​ Rain drizzled, and Arnold shivered as we lifted him into the truck.​ 
We brought Arnold home that evening, intending  to keep him only until we could find a home for him.​ Our son, Tyler, then six, promptly decided that Arnold would stay.​ Our Calico cat, Gracie, didn't share these sentiments.​ She strutted around in " I dare you to cross this line" mode.
Arnold was quite undernourished and his paws were in rough shape, but after a few weeks, with the help of good medical care, vitamins, and a loving family, (Gracie included), we knew Arnold was in his forever home.
For the next nine years, Arnold was with us through our ups and downs as a family.​  For a few years, Mike worked the evening shift at the hospital.​ At exactly the same time each night, Arnold wanted to go outside and wait for his dad to pull into the driveway,
He accompanied us on all our camping trips and family outings.​ He and Tyler were inseparable.​ They played ball and romped around the backyard for hours.​  
At night, Arnold and Gracie curled up together on a small mattress.​ We lost Gracie when she fifteen, and for a long time Arnold looked for her.​ He kept checking her favorite napping spots around the house.​  After a few weeks, we gave Arnold a new feline sister, Marti.​ It took him a while to warm up to Marti, but they became friends.
We lost Arnold last year. It's hard to go back to the way things were before we knew him, but we are grateful we found each other.