Obituaries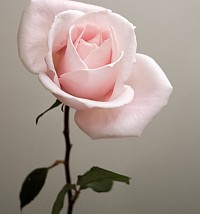 Jeanne Carol Pie


Jeanne Carol Pie, loving wife, mother, and devoted friend, passed away Thursday, Oct. 21, 2021, at Shorelight Memory Care. Jeanne was joyfully reunited with her husband and three sons. 

Jeanne entered the world 91 years ago in Racine, Wisconsin, where she spent her childhood with her parents, Ray and Helene Shannon, and her sister, Shirley.  Jeanne attended Janes Elementary School, Washington Junior High, and Horlick High School. 
Throughout her life Jeanne's kind, polite nature was evident to everyone who came into contact with her. She never failed to say please and thank you.
Jeanne met Cliff (Tip) Pie at Horlick High School. The high school sweethearts later married. The union was blessed with three sons, Jeff, Scott, and Randy. When Jeanne vowed to be Tip's wife in sickness and in health she meant it. Diagnosed with MS in his early thirties, Tip was confined to a wheelchair by the the time he was 35. Thinking a better climate would benefit Tip, the family spent four years in Tucson, Arizona, later returning to Wisconsin. 
 Jeanne lovingly cared for her husband while raising her sons and holding a full time job. Jeanne had a lot on her plate, but never complained. They were married 47 years when Tip passed away April 13, 1998.  Jeanne tragically and unexpectedly lost all three of her sons in 2019. 
Some of Jeanne's favorite outings were visiting  gambling casinos with her son and  driving north to enjoy autumn scenery.  She liked to watch Wheel of Fortune.  Her favorite sports teams were the Milwaukee Brewers and the Green Bay Packers. She was a member of Faithbridge Church.
Jeanne worked at Western Publishing, and at Kohl's Grocery Bakery Department, at a time when a donut was only 7 cents. While working at Kohl's  Jeanne met Vi Ydunate. The two became lifelong friends and enjoyed taking family trips together. One excursion took them to Pennsylvania. These fun adventures became wonderful memories. Upon returning from a day at the race track, Jeanne found herself locked out of the house. Breaking a window was not the way she expected to enter her home that night.  After Vi moved to Georgia the friends kept in touch through phone calls, letters, and Christmas cards. After Jeanne's stroke in 2018 they couldn't communicate with each other, though Vi called regularly to check on Jeanne's condition. In August 2021, Jeanne and Vi were able to enjoy a phone conversation. Jeanne's friend, Sue Makowka remembers the the smile on Jeanne's face when she and Vi finally got to talk to each other and reminisce.
When Sue Makowa met Jeanne 33 years ago she reminded Sue of Aunt Bee from The Andy Griffith Show.  Sue described Jeanne as a friendly woman who would do anything for you, and Sue loved to do things for Jeanne. Near birthday or holiday time, Sue would think of special ways to celebrate with Jeanne.
Sue and her husband, Henry surprised Jeanne for her 80th birthday with a party at their house. The surprise included a barber shop Quartet serenade. Jeanne's sons and close friends from church shared the special day with her.
When Jeanne turned 85 she wanted to go to Lake Geneva to tour The Black Point. The house tour was only accessible by boat, then  by climbing 121 steps that led to the beautiful 1800s home.  Jeanne did it, only stopping a couple of times to rest.  She said the tour was worth climbing the steps and she had a great 85th birthday.
  One Christmas outing was especially memorable. Sue purchased tickets to what she thought was a Christmas musical. Upon arriving at the venue, Jeanne and Sue realized that the Trans-Siberian Orchestra Christmas show was a rock and roll concert.  Sue kept apologizing and Jeanne, who was in her eighties, kept saying "Oh, no, honey, this is just fine" over the ear shattering, raucous guitar and drum extravaganza. They "enjoyed" the show from  nosebleed section. They laughed for years about "Jeannie's first rock concert."  
Jeanne was available to listen to Sue day or night, and offered excellent advice that  struck just the right note.
 Jeanne made her last trip to Potowatomi in 2019. She loved playing the slots again. She was able to go out for dinner this past July, after being cooped up for a year because of Covid. She was so happy to be outside and going out to dinner. 
 Sue said "It was so easy to make her happy and she brought so much joy to me over the years. She was a one of a kind friend and I will miss her. But she is with her family again and that is what she would want. Rest in Peace sweet Jeanne Pie."
In addition to her husband, sons, and parents, Jeanne was preceded in death by her sister Shirley; brother in-law Jim; and many dear friends.

Left to cherish Jeanne's memory are her grandchildren, great-grandchildren; and dear friends, Sue and Henry Makowka.
Private services were held for Jeanne.
Jeanne's family and friends wish to extend a special thanks to the staff at Shorelight Memory Care, especially Sherry and Hospice Alliance for their wonderful care and concern.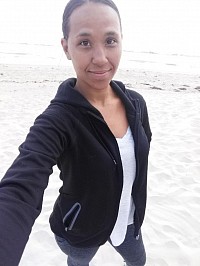 Erica in Southern California, 2019.
Erica Marie Warren (Bynum-Hultz)
Erica Marie Warren (Bynum-Hultz) , 39, went  to be with the Lord on Feb.  24, 2020 in Washington D.C.
Born in Springfield, Ohio, Erica grew up in  Palermo, Calif.  As a child she expressed her Christian faith by attending Palermo Church of God. She maintained her faith throughout her life.  Erica was  known for her love of laughter, high intelligence and determination. Erica attended Oroville and Palermo area schools, eventually earning a bachelor's degree from Chico State University and a Master's degree from National  University. 
Erica worked as as an in-home care provider, and after college, she moved to San Diego, where she pursued a career as a teacher. She enjoyed spending time with her family and friends, traveling, and cheering her favorite sports teams.
Erica's family included her birth parents, Frank Bynum and Lauren Tubbs; adoptive mother, Beatrice Hultz;  brothers, Anthony, David, and Jason Bynum-Hultz ; sister, Monique Bynum-Jones, adoptive siblings, Wayne, Linda, Clyde, and Carl Hultz.
Above all, Erica loved her daughters, Takia Bynum-Hultz of Chico. Calif., Alyssa, Brittany, and Ciara Warren of Maryland. 
She was was preceded in death by her biological parents, Frank and Lauren; and adoptive sister Linda.
Erica is survived by her daughters, mother, siblings, and former spouse, David Warren. 
Erica was a caring person throughout her life, and with her passing, she saved the lives of four people through the gift of organ donation.
Memorial services for Erica are private, followed by interment at Memorial Park Cemetery, Oroville, Calif
John Kenneth Kalajian



John Kenneth Kalajian passed away June 17, 2020. Born in South Gate, California, Ken was the son of Vaughan Ellen Kalajian and his adopted father, Harry Missag Kalajian. Ken's family relocating to Michigan when he was two years old. Ken grew up with a younger brother, Charlie, who was his partner in crime and may have helped Kenny set fire to part of their house as kids. At the age of twelve Ken and Charlie were adopted by their stepdad, Harry, and given another brother, Michael Kalajian.

Ken served his country in the U.S. Army from August 1976 through July 1979. He was stationed in Germany and worked in the communications field. While in Germany Ken traded jackets with a German soldier. This jacket was handed down to Ken's daughter, Sonja.

Upon his return to civilian life Ken relocated to Milwaukee, Wisconsin where he met his wife, Branka. The couple moved to Southern California in 1982 to be near Ken's family; they divorced after 22 years of marriage.

While visiting Sedona, Arizona, Ken fell in love with the red rock landscape and decided to move there in 2007. While not a religious man, Sedona accentuated the Native American culture Ken appreciated, occasionally attending shamanic services.

Ken's favorite meal was spaghetti, which he shared with to his grandson, Logan. Ken was a classic rock music fan and attended countless concerts with Sonja; a memory she cherishes. His enthusiasm for music was noticeable by his tendency to wake his household by playing rock DVDs loudly in his living room.

Ken loved his animals. His death was preceded by those of a few of his favorite pets: dog, Harley; and cats, Midnight and Bobbi. Ken kept their photos around the house and often lit candles in their memories.

A man of high intelligence, Ken loved to read. His collection of hundreds of books covered various topics, such as politics, religion and music. He shared a love of guns with his daughter and son-in-law, who had the great opportunity of visiting the shooting range with Ken shortly before his death.

In Sonja's words: "He was my Big Guy and I his Little One. We had an amazingly close relationship, where we couldn't stand living further than a couple hours apart – I followed him from California. One year for Christmas we even got matching Celtic tattoos. That's just how our relationship was. I will always be grateful for the memories I have of us at concerts and camping. He was also very close to my husband, Tyler, and to our son, Logan. My dad was such a proud grandpa to my boys."

Ken's girlfriend, Erma, was by his side for the last five years. Together they took trips throughout Northern Arizona and Colorado, memories Erma will keep close to heart.

Ken was preceded in death by parents, Vaughan and Harry Kalajian; brother, Charles Kalajian; and grandson, Ezra "Braden" Lundahl.

Ken is survived by his daughter, Sonja Lundahl and her husband, Tyler; grandson, Logan Lundahl; brother, Michael Kalajian and his wife, Yvette; girlfriend, Erma Molina; and dog, Mickey.


Ken was cremated. His ashes will be buried in the Sedona Community Cemetery at a later date.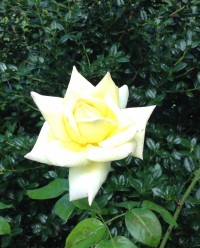 Steven's Story
Steven James Dixon
Steven James Dixon, 52, went to be with the Lord on Sunday, April 7, 2019, in Carmichael, California.

Steve was born in Eureka, California and grew up in McKinleyville, California with his parents, Patsy Lee and Blair James Dixon; and brother, Anthony James Dixon.
He attended Morris Elementary, McKinleyville Junior High School, and McKinleyville High School.
Steve owned and operated an advertising and marketing firm, Hunter Public Affairs from 1996 to 2006, where he created and executed action plans and campaigns for political candidates, dairy co-operatives, and corporate clients. He worked with his clients on problems involving water and mineral rights and commercial land problems, as well as other issues.
Steve served as City of Eureka Finance Board Chair, Humboldt County Republican Party Chair, and as a Eureka Chamber of Commerce Board member. In addition, he co-founded a thriving non-profit recovery program, Redwood Teen Challenge.
While Steve was involved in these many activities he became seriously ill with kidney disease. Dialysis left him weak and confined to bed. Willpower and love of life were stronger than Steve's physical ailments. He realized if he didn't get out of bed he would die. With grit and determination he enrolled in Humboldt State University in 2005. While there, he excelled on the debate team. A fellow debate team member encouraged Steve to join the California State Student Association of the California State University Association System (CSU). Steve helped draft a new constitution and with his leadership the association persuaded Governor Arnold Schwarzenegger to agree to veto any bills that threatened budget cuts to CSU. This victory enabled students to have a voice. Steve understood the need for that and the need for affordable higher education. He graduated from Humboldt in 2010 but would always consider himself a Humboldt guy. "I could not have gotten what I did at any other university. That small town guy will never leave me".
Steve enrolled in graduate studies at Sacramento State University and served as a Jesse M. Unruh Assembly Fellow from 2010-2011.
When Steve joined Assemblyman Jim Nielsen's office as an Assembly Fellow in 2011, Mr. Nielsen said "I am honored to have such a qualified individual serve as a member of my team". In 2013 he joined State Senator Jim Nielsen's office as a field representative and legislative analyst.


Steve's leisure activities were bowling and golf.
His favorite food were his mom's stuffed grape leaves and pizza. He was a fan of the Oakland Raiders, San Francisco Giants and San Jose Sharks. Steve enjoyed the music of Lincoln Brewster and other Christian artists. Steve was a member of the Bayside Granite Bay Church.


It can truly be said that Steve's life was a life well lived. He is survived by his parents, Patsy Lee and Blair James Dixon; his brother, Anthony James Dixon; friends; and his special pet, Rocco.


Services for Steven James Dixon will be conducted on May 11, 2019 at 10 a.m. at 6401 Stanford Ranch Rd., Rosedale, California. adventure.baysideonline.com (‪916-791-1244‬) 
Chaplin David Sieminski, Pastor Dwayne Spears, and Senator Jim Nielsen will preside.  
The family thanks Bayside Church Memorial Fund for allowing us to gather together to celebrate Steven James Dixon's life without a financial burden. To "Pay it Forward" for other families in need, consider donating to this memorial fund. Please make checks payable to Bayside Church Memorial Fund, P.O. Box 2336, Granite Bay, California, 95746, or to UCSF Division of Transplant Surgery, https://makeagift.ucsf or UCSF Division of Transplant Surgery, http://makeagift.uscf.edu
Sierra View Funeral Home Chapel and Crematory, 6201 Fair Oaks Blvd., Carmichael, Calif., 95608, is serving the family of Steven James Dixon.
Geraldine L.​ Shute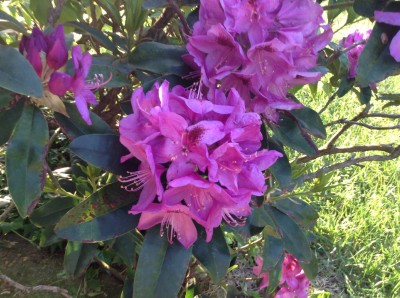 Gerri's Story 
Having dreamed one more dream, having turned her grand vision into reality and taken the life she imagined and orchestrated it into a final perfect adventure, Geraldine L.​ Shute, 78, died October 24th, 2017, unexpectedly, but quite contentedly, in New York City.
Gerri was born on December​ 14, 1938 in Aurora, Illinois and spent a joy filled childhood in the small town of Lisbon, Illinois with her parents, Gerald and Elverna (Fox) Hilt; and sisters, Nancy and Sandra.​ Fun days were spent roaming the streets with neighbors, picking violets, and playing ball. She dreamed of becoming a major league baseball player.​ Her dad called her Tootsie and when asked her name, Gerri would respond "Tootsie Roll Hilt."
A bright student, Gerri graduated from Newark High School and was honored as valedictorian of her class.​ Gerri enrolled in Northern Illinois University in DeKalb where she majored in English and minored in Library Science and French.​ She continued her studies there and earned a Master's Degree in Library Science.​ After college, Gerri ventured to Anaheim, California, with friends.​ There she found good times and a good job as a librarian.​ Her next move was to a teaching position in Alexandria, Virginia. While in Alexandria, Gerri learned of openings for teachers at overseas military bases. Driven by her sense of adventure, Gerri was off to Germany, the first of her many journeys across the globe.
Gerri returned to her home state of Illinois and began a long career in business. She was employed by Arthur Meyerhoff Associates and the Chicago Tribune. Following her tenure with the Tribune Gerri became Vice President of Research at Russell Reynolds, a leading international search firm.
In 1989, Gerri married the love of her life, David Shute, General Counsel for Sears, Roebuck and Company.​ A short time later she started her own business. 
In 2004, Gerri retired to spend more time with David. Together they enjoyed an abundant and well-rounded life of travel, intellectual discussions, their art collections, and entertaining in their beautiful home. They often traveled to New York City for trips to museums, theater and lectures. 
After David died Gerri continued to visit New York. It was her "happy place" and her spiritual home. When visiting was no longer enough, Gerri followed her dream and moved to New York City where she enjoyed every day to its fullest.
Gerri pursued everything in life with zest and her game of tennis was no exception.​ She was an avid player for years.​ In more relaxed moments she enjoyed reading, especially Virginia Woolf and the other members of the Bloomsbury Group of writers.
German and Austrian art was another passion, especially the works of Dagobert Peche.​ She loved music and two of her favorite artists were Tony Bennett and Jason Mras.
Gerri was larger than life and loved by her family.​ She made everyone feel like they were the most important person in the world.​ She was a giving and caring person who hosted elaborate tea parties for friends.​ She was a member of the women's board of United Cerebral Palsy and volunteered at the Jesse Brown VA Medical Center.
Gerri frequently commented that her family's health, well-being, and happiness were her passion. In turn they learned from her to fill their lives with passion, travel, art, music, and happy energy. Her nieces and nephews have lost their biggest admirer, but will always carry her beautiful spirit and heart in their hearts.
Gerri was preceded in death by her parents; her husband, David; her grandparents; along with aunts, uncles, cousins, and dear friends.
She is survived by her sisters, Nancy (James) Horton, Sandra (Michael) Moran; her nieces, Kerri (Adam Zielka) Horton, Jill (Chris) Ferko; her nephew, Timothy Moran; great-nephew, Brody; her great-niece Callie; and Norman Abad, whom she lovingly referred to as her son from a previous marriage.
A private service was held in Gerri's memory.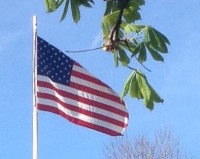 Burton R. James, M.D.
Burton's Story


Burton R.​ James, 99, a second generation Fresno physician, passed away Dec.​ 15, 2017.​ Dr.​ James was the eldest son of Dr.​ Charles A.​ James, who was in general practice as an obstetrician from 1921-1955.
Burton James graduated from Fresno High School and Fresno State College.​ He attended George Washington College of Medicine in Washington D.C. and received his medical degree in 1944.​  Dr.​ Burton completed his internship and residency at South Pacific Hospital in San Francisco.​ He served in the Army Medical Corps in Battle Creek, Michigan.​  After returning to Fresno, he practiced general medicine from 1948-1955.  He then entered a residency program in opthamology at the University of Michigan.​ After completion of his residency Dr.​ James returned to Fresno.​ He was a founding member of Eye Medical Clinic Inc. When asked about retirement, Dr.​ James often said that he would not retire, but he stepped into his office for the last time on Jan.​ 31, 1990, at the age of 70.
Dr.​ James joined the Downtown Rotary of Fresno when he was in his sixties.​ He traveled all over the United States to various Rotary meetings.
He was a member of the Fresno County Medical Society, the California Medical Association; the American Medical Association, as well a fellow of the American Acadamy of Opthamology.​ He also served as a National Board of Medical Examiners Diplomat in 1946 and a National Board of Opthamology Diplomat in 1960.​ 
Dr.​ James was a versatile and prolific writer of stories and award winning poems.
Dr.​ James was preceded in death by wife, Evelyn R.​ James; his father, Dr.​ Charles James, mother, Sadie Reed James; brother, Charles James Jr., and brother-in-law, Robert Reynolds, DDS.
He is survived by his daughter, Bette Burton Zingarelli and husband, Robert; granddaughters, Deborah James Austin and husband, Tom, and Brooke Elizabeth Zingarelli, of San Francisco; great-grandsons, Garrett and Hayden Austin; sister, Betty James Reynolds; brother, Thomas James and wife, Pat; and many nieces and nephews.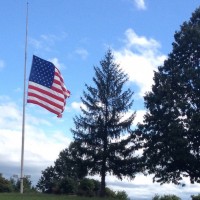 Oscar H. Abundis


Oscar's Story
Oscar H. Abundis, 28, passed away Aug. 5, 2017.
Oscar was born in Long Beach, Calif. to Maria and Roberto Abundis. He was raised in Riverside, Calif. His family included sisters, Nataly and Maria; and brother, Edgar. He attended Poly High School and Universal Technical Institute. He earned a Bachelor of Science degree in psychology from the University of Phoenix
His military service included training in Airborne School and Ranger School. He also participated in WLC (Warrior Leaders Course) and Air Assault School. He spent nine months in Deployment Services.
He was employed by The Metropolitan Detention Center, Los Angeles.  
Oscar was a CrossFit enthusiast and enjoyed Off-Roading.  He displayed the talents and abilities of a true leader. 
Oscar is  survived by his father, Roberto Abundis; mother, Maria Abundis; sisters, Nataly Abundis and Maria Abundis Kinsella; brother, Edgar Abundis; daughter, Elliana Abundis; partner, Jessie Navejas; stepdaughters, Angelina Gutierrez and Kayla Gutierrez.
"Paratroopers don't die, they just slip away."   
"Rangers lead the way."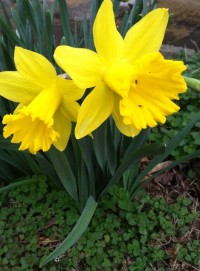 Gertrude Elizabeth Dodson


Trudy's Story
Gertrude Elizabeth Dodson was born on Sept.​ 18, 1938 in Annapolis, Md.​  Surrounded by her family, she answered the call to Glory on Aug.​ 23, 2017. 
Lovingly known as "Trudy" to her family and friends, she was the fifth of eight children born to the late Alexander and Bertha Morgan. She was educated in the Anne Arundel Public School System. Trudy worked most of her life as a home care provider and housewife. She accepted Christ as her Lord and Savior at an early age and was a member of Queen's Chapel United Methodist Church. 
When her children were young, the family spent many weekends on their boat cruising, fishing, and crabbing on the Chesapeake Bay, or getting ready for a trip to Solomon's Island. It was a thrilling experience for the entire family.​  In the following years, the family made many equally exciting and fun road trips to Ocean City, Md.  During the holidays and at special family gatherings, Trudy was always called upon to make her famous macaroni and cheese. This was a special recipe that she created and perfected. No one could replicate the wonderful taste!
Trudy was a loving mother, devoted wife, and a good friend. Fondly given the nickname, "Grace" by her late son Phillip, her daughters continued to use it as a term of endearment when calling their mother. Trudy was very particular about her girls. She made sure that they "shined like new pennies" for each Christmas and Easter! Trudy was very close to her children.​ She spoke with Sandy and Tricia every single weekday morning, and to Donna every Friday evening. Trudy enjoyed calling and visiting her daughter, DeBra, who lives in Cypress, Texas. Prior to his death, Trudy spent much time with her son and enjoyed his company. 
Trudy loved her husband of 62 years, William, unconditionally. She was committed and dedicated and she was his best friend and confidant. The two were inseparable as they shared a full and complete life together. Trudy dearly adored all of her grandchildren and great-grandchildren, who affectionaly called her "Momma Trudy.  Momma Trudy was a favorite to all her grandchildren.  If they had something special in their lives, Momma Trudy was the first to hear it!  She danced and interacted with her grandchildren and they all loved her so much.  Momma Trudy never missed a graduation or wedding no matter where it was held and was planning to attend her grandson's wedding in October 2017.
Momma Trudy had a special relationship with all of her sons-in-law.  She had a very special love for each and every one of them.  George Edwards lived too far away to get into any mischief, but Tom Jackson, Greg Snowden, and Joseph Hairston were another story. Momma Trudy only let certain people drive her car. Tom Jackson was one of them. As the story goes, Tom, Greg, and Joseph, were asked to run an errand for her. Something happened and the car was damaged. Scared beyond belief, the three had to face Momma Trudy with the news. She took it all in stride and laughed it off and hugged and kissed each of them. Everybody was in a state of shock at her reaction!
Trudy loved her television shows. Steve Harvey was her main man! She could hardly wait until it was time for The Wheel of Fortune and the Young and the Restless.​ Another great passion of Trudy's was shopping. The Hecht Company and Macy's were her favorite stores. You could always find her at Prince George's Plaza getting an outfit for a special occasion.
Greeting her at the Heavenly Gates are her parents, Alexander and Bertha; her siblings Alexander, Lillian, Theodore, Raymond, Michael and Curtis. Her son, Phillip preceded her in death in 2012.
She is survived by her sister, Barbara Carter; and sisters-in-law, Sarah, Delores and Barbara Dodson. Trudy also leaves her husband of 62 years, William P. Dodson Jr., to mourn her passing; four daughters, DeBra (George), Sandra (Thomas), Donna (Gregory), and Tricia (Joseph); nine grandchildren, Darin (Yolanda), George III, Brian Keith, Thomas, Jr., Brandon, Chelsea, Greg, Jr., Victor and Amaya; four great-grandchildren, Lily, Jada, Arielle and Brayland. She is also survived by two special granddaughters, Shamana and Brittney; and a host of nieces, nephews, cousins and many friends. 
​