Obit Archive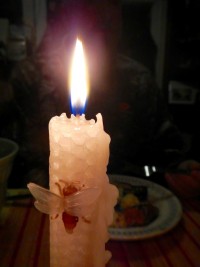 John Franklin Bean Jr.
KINGSPORT, Tenn.- John Franklin Bean Jr., 65, of Kingsport, Tenn., formerly, of Rogersville, Tenn., passed away Friday, March 31, 2017, at his residence.
He was born in Rogersville on Jan.​ 15, 1952, to Alice Crawford Bean and John (Jack) Franklin Bean Sr.​ 
John's family moved to Kingsport when he was a teenager.​ He graduated from Dobyns-Bennett High School and attended East Tennesse  State University for two years before enlisting in the U.S.​ Army.​ After completing his military service, John was hired by Dollar's Worth Grocery to stock merchandise.​ He enjoyed working in various positions at the store, and eventually became store manager.​ He retired three years ago.
John was an active member of Elm Grove Baptist Church, where he enjoyed singing in the choir, helping cook and serve the the monthly community breakfast, and teaching a Sunday school class.
John enjoyed fishing and gardening, but the greatest joy of his life was his family.
He was preceded in death by his parents, Jack and Alice Bean; sister, Inez Bean Hartgrove; and brother-in-law, Leon Hartgrove.
He is survived by his wife of 42 years, Ruth Ann Carson Bean; son John (Buck) Franklin Bean III of Johnson City, Tenn; daughters, Tawana Bean McCoy and husband Paul, and Jessica Bean Robinette and husband, J.J., all of Gate City, Va.; grandchildren, Kylee Elizabeth Bean of Johnson City, Megan and Callie McCoy, Gate City, and Gracie Robinette, Kingsport; sisters, Althea Bean McConnell and Janice Bean Quillen, both of Kingsport.
The family wishes to  express their heartfelt appreciation to Tender Care Hospice for their loving care of John and their compassion for the family.
Memorial contributions may be made to the charity of one's choice.
The family will hold a private graveside service with Rev.​ Archer McNeal officiating.
Rose-McMahon Funeral Home and Cremation Service is serving the Bean family.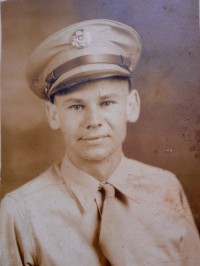 Harold Ray Lane
Harold Ray Lane
KINGSPORT, Tenn- Harold Ray Lane, 65, went to be with the Lord on Jan. 20, 1990, at Holston Valley Medical Center in Kingsport, Tenn.
He was born in 1924, at the home of his parents, Worley and Addie Lane.  He was one of the Greatest Generation, having been born during the Roaring Twenties, coming of age during the Great Depression, and becoming a man on the battlefields of World War II.
An active boy, he played football and baseball. His friends called him Squirt, and he lived with this moniker the rest of his life. When Squirt was six years old, his sister, Dorothy Lee, joined the family. 
He enjoyed radio programs of the day: Gangbusters, Fibber McGee and Molly, and westerns. He loved the Big Band sound; his favorite number was Moonlight Serenade by the Glenn Miller Orchestra.​ As for baseball, it was the New York Giants-until they became the San Francisco Giants.
Drafted by the army, he reported to Fort McClellan, Ala., on July 1, 1943.​ After basic training he was shipped to the European theater.​ Harold served in the 29th Infantry  Division and stormed Omaha Beach on June 6, 1944.​ Later, he survived the Battle of the Bulge.​ He was awarded a Bronze Star and other medals.
After the war, he returned to Kingsport and began working in the grocery business.​ 
Though he never married, Harold enjoyed spoiling his three nieces, and he was "Uncle Squirt" to them, when they were small.
Harold was preceded in death by his parents, Mr.​ and Mrs.​ W.​ R.​ Lane; and infant brother, Earl.
Harold's survivors included his sister, Dorothy Lane Alvis and her husband, Newton (Sonny) Alvis; nieces, Donna Alvis, Kimberly Alvis, and Tammy Alvis.
Funeral services were held at Hamlett-Dobson Funeral home in Kingsport with Rev.​ Ogleva Street  and Rev.​ Danny Hensley officiating.
A military graveside service was conducted at Oak Hill Memorial Park.